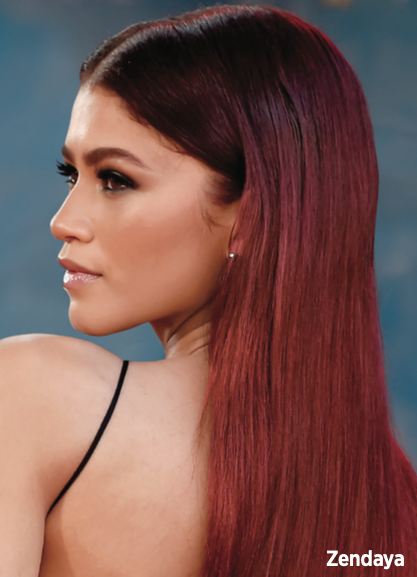 03 Apr

Which HAIR COLOR of The Moment Is Right For You

Come fall, it's not just wardrobes that need a refresh. A few simple tweaks are all it takes to upgrade your shade.

ADJUST YOUR BRIGHTNESS this fall: This season's red is rich dark cinnamon, notes New York colorist Sharon Dorram."It's almost a jewel tone," she says. (Witness Zendaya's glossy ruby hue.) A nice bonus? "You'll need very little makeup because it adds a glow to your skin." If you've never gone red, start with a semipermanent gloss before going all-in with a permanent color. Despite being the fastest to fade, red can be the hardest color to remove should you change your mind. To keep your color vibrant (since red fades in a flash), head to the salon for a pro glossing treatment about every three weeks.

(Some colorists do this for free.) In a pinch, you can reach for a dpHUE Gloss+ Semi-permanent Hair Color and Deep Conditioner in Auburn ($35) anytime your color needs a kick.