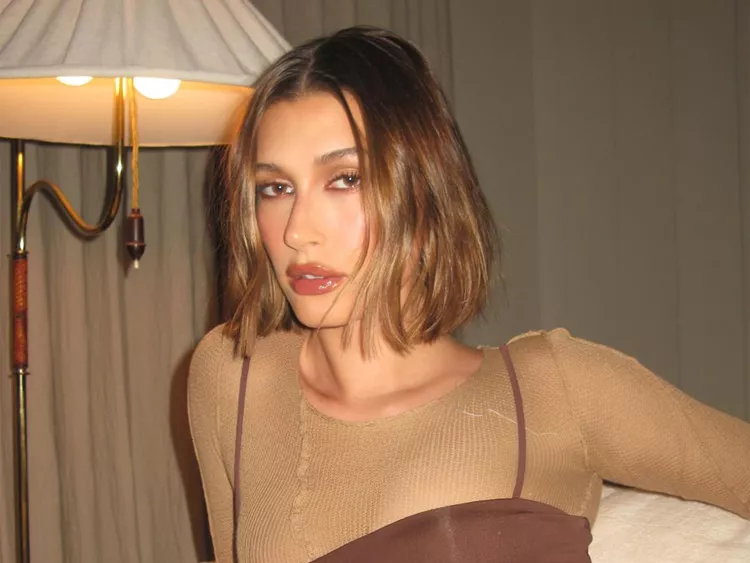 01 Apr

Italian Bob, the French Bob, and the "Job"

The "mixie" and '90s layers are also popping.

Nothing feels like a fresh start quite like the springtime. The weather is warming up, flowers are in bloom and spring cleaning is underway to give your space a revamp. While you're at it, maybe your haircut could use a mini makeover, too.

To save you lots of scrolling on social media, we've tapped two hair pros to narrow down the biggest haircut trends for spring 2023. Some are new—think the latest spins on the bob—while some are sticking around, like the wolf cut.

Read on for everything you need to know, including which haircut to ask your stylist for this spring.
The "Job"
Nope, this cut isn't about your career—it's a jaw-length bob. "The job is very blunt and is great for clients with finer hair texture," says Jennifer Nast, Stylist at Sharon Dorram Color at Sally Hershberger. "This cut can give your hair the look of being very styled. When the shape is so strong, you don't need much else." Need some inspo? Hailey Bieber just updated her bob to the job.
Wispy Bangs
Some variation of bangs is usually trending at any given moment and this spring it's all about wispy bangs. "Super easy with very little to no maintenance, they are soft, sexy and bring out the best feature like eyes and cheekbones," says Nunzio Saviano, founder of Nunzio Saviano Salon. "It works for any face shape and any texture of hair, curly to straight, long or short hair and anything in between." They are usually layered into the rest of the hair as part of face framing, and are extremely easy to blow-dry straight forward or to the side.
The Italian Bob
You probably won't be surprised to learn that this cut is a comeback from one of the most popular decades of yesteryear right now. "The 90's are a huge influence this season and layers are back," Nast says. "We are seeing bobs like Zendaya's—these bobs can be described as the Italian bob. They're typically above the shoulders and below the chin. This haircut is also layered and will give you lots of body and sexy hair flipping."
 The French Bob
They say three's a trend and that's certainly the case with bobs, since this is the third variation that is making waves. The French bob is "for the girl that does not like layers and still wants to make a change while keeping a classic, chic look," Saviano says. "What's great is this style works on everyone, every hair texture, and any face shape. You just adjust the length to accommodate for those differences." Super easy to maintain, it can be air dried or blow-dried and with just a little styling cream, like the Nunzio Saviano The Cream ($28), it can be curly, wavy, or straight.
"This bob is blunt but with texture and is best worn with movement and or natural texture," Nast says. "This cut usually pairs with bangs, but not exclusively. The length of this bob is usually on the shorter side."
The Mixie
Somehow the mullet always manages to come back. This version is a cross between a pixie and a mullet—AKA the mixie. "Short in the front and side and longer in the back with lots of texture, this cut will give your look an edge," Nast says. Kristen Stewart was recently seen sporting the look.
 The Schullet
Yet another mullet hybrid, the schullet is a cross between a mullet and a shag. "This cut closely resembles the wolf cut," Nast says. "[It] will usually have bangs that are on the short side." It's short in the front, with longer lengths in the back, and lots of messy layers and texture.
The Wolf Cut
Yes, this ubiquitous variation on the shag has staying power. "It's still a strong trend for the girl that isn't afraid of short, super layered hair," Saviano says. "It works on any hair texture and face shape. The layers bring out the hair's natural texture. It can be air dried or blown straight, with bangs or no bangs depending on the person's face shape." He recommends asking your stylist for longer bangs if you have a round face and full-on bangs for an elongated face shape. Use a mousse, like Kératase Bouffante Hair Mousse ($32), to add body at the root, and a texture spray, such as Leaf & Flower CBD Instant Volumizer Spray ($38), to add texture to the layers.
'90s Layers
Remember The Rachel? Consider this a modern update. "This cut has lots of layers and usually a good amount of face framing," Nast says. "This cut is super versatile and can be worn from shoulder length to very long. All these layers serve major flirty vibes."