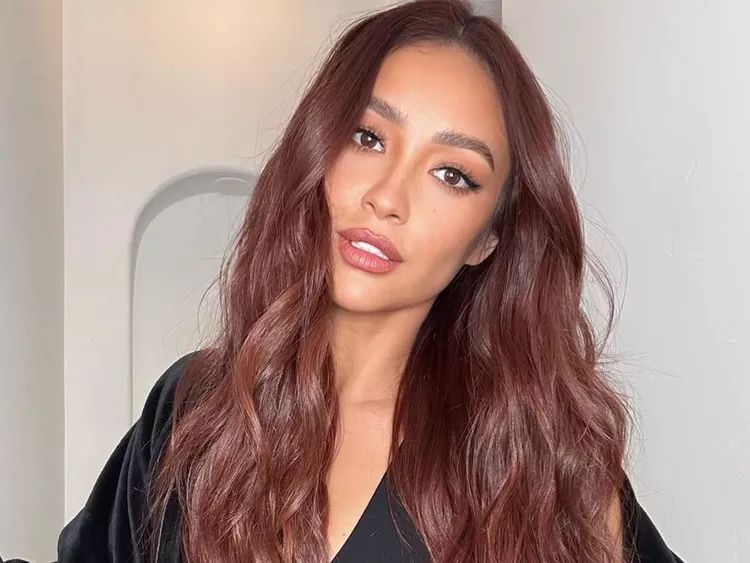 22 Mar

Include Deep Copper and Baby Blonde

Celebrity colorists fill us in.

Originally Posted: https://www.byrdie.com/hair-color-trends-spring-2023-7368413
by CELIA SHATZMAN

The changing of the seasons is often when we think about freshening up our hair color. Something about warmer weather typically signals that it's a good time to go lighter, but that's not the only option when it comes to a color refresh—and this spring there are plenty. To prove it, we tapped two celebrity hair colorists to share the biggest hair color trends for spring 2023.

"This season we are seeing the entire spectrum of hair color," says Sharon Dorram, celebrity colorist and owner of Sharon Dorram Color at Sally Hershberger. That includes everything from ashy blonde to deep copper to embracing natural grays.

To ensure you get just the right hue from your hair pro, a picture is truly worth a thousand words. "The number one thing to do is bring in lots of example photos to your colorist," says Justin Anderson, Co-Founder of dpHUE and celebrity colorist. "This will better explain your vision so your colorists can bring it to life."

Read on for everything you need to know about the coolest spring 2023 hair color trends.
Pale Blonde
Going blonder is always a big spring trend, and this year is no exception. 2023's blonde is ultra-pale, but not quite as cool toned as pure platinum."Lightening up is always the direction we see in spring, but this season champagne blondes to icy platinum blondes are already being seen on Charlize Theron, Gigi Hadid, Anya Taylor-Joy and Kourtney Kardashian," Dorram says. "They can be angelic, almost ethereal or have an edgy rocker appeal."
 Dimensional Brunettes 
Consider this proof that brown is never boring. "I love a color you can live in, and it still looks expensive weeks after the salon," Anderson says. "I've noticed a big trend with variations of chocolate and caramel hues to add a bit of depth, in a very natural, yet noticeable way." Going deeper is also a great option if you want to break with what's expected for the warmer weather
Beautiful Bronze
Copper hair is not going anywhere, especially considering Megan Fox and Chrissy Teigen both just went red. "Very important and big this season are strawberry blondes and bronze copper reds," Dorram says. "This color is very eye-catching, whether golden copper or a softer and lighter strawberry red-blonde with babylights around the hairline."
Ashy Blondes 
If blondes really do have more fun, then ashy blondes are having a blast. "I feel like blondes are playing with ashy tones a lot more and this is a perfect example of why," Anderson says. "I love blondes with some rooty contrast and brighter ends. It's effortless and gives off major cool girl vibes!" For a similar look, ask for cool-toned, ashy highlights, with a shadow root to keep thing looking lived-in.
Bronde
Seems like bronde might be here to stay, at least for this spring anyway. Still unclear on exactly what color bronde is? Dorram describes it as a "richer and deeper golden honey blonde." "Bronde is very popular," she says. "It is soft, romantic, luxurious and sexy." Opt for a more highlighted take on the shade for a California-girl vibe, or a solid golden color for a super sophisticated look.
Expensive Brunette
Get your bling ready, as this rich hue is still going strong. "Opulent, deep chocolate to mink are expensive brunettes," Dorram says. "This color is very dramatic and gorgeous on the right person. It is mysterious and yet very glamorous." Celebs are big fans of this luxurious trend, so look to Kendall Jenner, Bella Hadid, Zendaya, Hailey Bieber and Demi Moore for expensive brunette inspo.
 Deep Copper 
"I was recently in the salon and a girl had the most beautiful dark copper hair I've ever seen," Anderson says. "I'm not kidding—everyone in the salon was absolutely obsessed with her color. It's a very high maintenance color but wow is it stunning!" This shade looks best when it's super shiny, and Anderson recommends dpHUE's Glossy Glaze (launching 3/28) for a quick way to up the shine factor and add a hint of color for added dimension. "This is liquid shine in a bottle that will level up your hair game in just two minutes," he says. "You can expect instant shine, subtle color, and beautifully soft hair."
Going Gray
Going gray is something to flaunt—not cover up. "Natural Gray has become a trend," Dorram says. "Since COVID, women are embracing their natural color. There are different amounts of gray: Paulina Porizkova, Andie MacDowell, Jamie Lee Curtis and Jane Fonda." To make the trend work for you, choose as much or as little natural gray to show off as you'd like, from a whole head to a stunning silver streak.