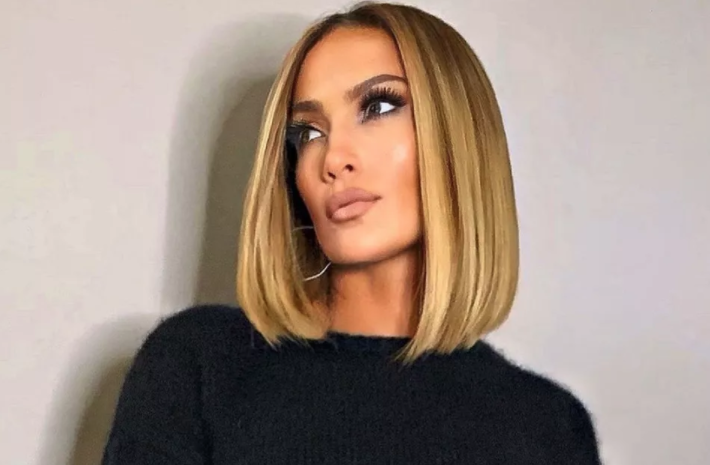 29 Jun

A Complete Guide To Keep Your Hair Color From Fading

You've just dropped a pretty penny at the salon, but emerged with a vibrant, glossy new color (yay!). The last thing you want to do is cause it to fade prematurely—unfortunately, you could be unknowingly doing just that (boo!). Luckily, we got the scoop from celebrity colorist, Sharon Dorram, and asked her about the rules of taking care of color-treated hair.

Unfortunately, your newly dyed hair has foes—lots of them. Dorram says exposing your hair to the elements of sun, wind, chlorine, and saltwater (a.k.a. our idea of a perfect summer) can prematurely fade your color, as can alcohol-based hair styling products. Yikes.

Turns out, your skin isn't the only thing that needs SPF. To protect your color, Dorram recommends wearing a hat when you're outside for an extended period of time—a chic scarf will do, as well. Or, try a UV-protectant spray, like Davines' SU Milk ($15), which has UVB filters to protect your hair color, plus malt extract, for extra conditioning (we like using it as a leave-in conditioner). Dorram says to avoid hair products like mousse and hairspray, which are usually made with high amounts of alcohol and will fade your color faster.
Skip A Shampoo (Or Two)
Your daily shampoo ritual may help your hair feel squeaky clean, but it's not helping keep your color bright or beautiful. "Hot water and shampoo, after repeated use, will dull your hair color," Dorram warns. Instead, use dry shampoo, like Alterna's Cleanse Extend Translucent Dry Shampoo ($22), to banish greasy roots and cut down your shampoo time.
Protect
Now that we've pinpointed our foes, it's time to learn how to protect your glossy strands against them. "One of the best ways to protect [your] hair color throughout the year is to use a primer before styling [your] hair," Dorram says. "I like Nuance Salma Hayek Soy Protein Primer Spray ($25). It protects the hair by evening the porosity." Pureology's Colour Fanatic ($27) and Bumble and bumble's Hairdresser's Invisible Oil Primer ($28) will also protect your strands in the face of heat, chlorine, and dryness.
Another option? Getting a filter for your showerhead. News flash: shower water actually contains chlorine—one study found that it can contain as much as half the amount of chlorine as a swimming pool. Not good news for your hair, obviously. The solution? A showerhead filter, like T3's Source Shower Filters ($150), can filter out 95% of chlorine and help restore the water's pH balance, leaving you with softer, shinier strands.
Repair
Color processing, especially lightning, can take a huge toll on your hair. Make sure to repair your strands with a shampoo and conditioner specifically targeted towards color-treated hair. Joico's K-Pak Color Therapy Shampoo ($16) and Conditioner ($18) are made with peptides that lock color in, and nourishing oils that keep your strands soft and healthy, not dull or damaged.
Get Glossed
For a potent dose of high-voltage shine, try a gloss—either in a salon, or at home. "Glosses and glazes will refresh your hair color and leave your hair healthier and shinier," Dorram says. Though hair companies might use the two words interchangeably, glosses usually last longer and actually penetrate your hair cuticle to promote shine, while glazes simply coat your hair shaft and last just a week or two.
For at-home versions, try John Frieda's Luminous Color Glaze ($12), Rita Hazan's Ultimate Shine Gloss ($26), or Alterna's Caviar Anti-Aging 3-Minute Shine Boost ($26).
Original Article: https://www.byrdie.com/hair-color-fading-too-fast